One of the best things about living in Brevard County is our proximity to the beach. Even if you purchase a home inland, you are generally no more that 30-45 minutes from the Coast. There are 3 Major Causeways that give access to the beach over the Indian and Banana River.
Is your favorite beach on this list? Like our post below! Did we miss you go-to spot? Comment and share with us. We would love to hear from you!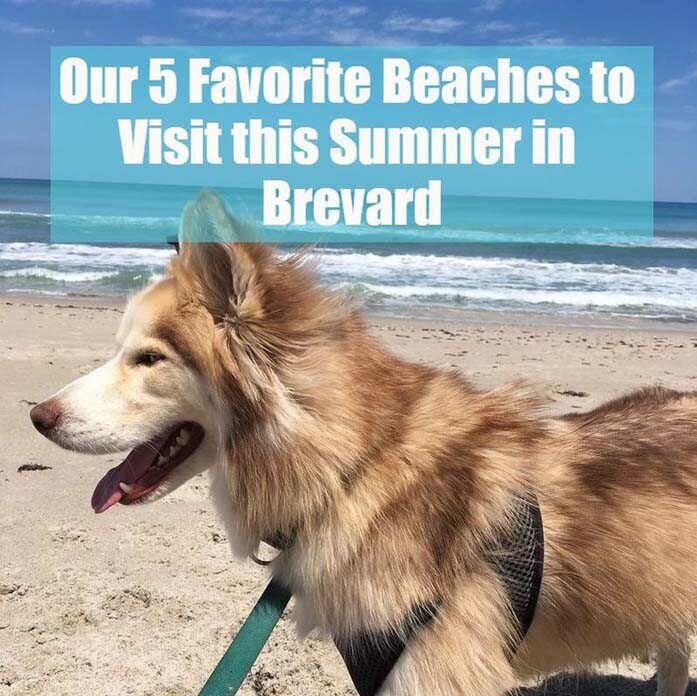 Canaveral National Seashore
Cape Canaveral National Seashore Website & Reservations Click here!  

Canaveral National Seashore is truly a Jewel of the Space Coast. The area boasts miles of unspoiled beach that  span out in front or the eyes. Plenty of blue waves and soft sand. The dunes are lovely gently brushed and shaped by the wind and natural foliage. The shore is a national park with all land undeveloped. It makes for a breathtaking and tranquil view. There is abundant wildlife flying and swimming about including Turtles, Birds, Fish and Crabs with lots of nature trails to explore. Be sure to check out the Visitor center for a calendar of upcoming events and different workshops. A visit that you won't regret! 
James H. Nance Park Website and Information

If you enjoy local eats, shopping, and a bustling boardwalk – Check out James H. Nance park. A popular location for locals, the area surrounding the park hosts many local eateries and beach shops selling surf & swim wear as well as all the tools you'll need to build that sandcastle or hit the surf. Check out Longboards Surf Shop or the Original Bizarro Pizza for true slice of Brevard County. Want a killer breakfast by the beach? Beachside Cafe has the best Benedict's & fresh omelette's around.  Be sure to remember to bring a few coins, as the beach charges for parking to maintain the beautiful park and boardwalk and you won't want to get a ticket! Though if you grew up as a teenager here, i'm sure you've gotten at least one! The area also has a nice playground as well as a pavilion available for rental here! A winner all around 🙂 Check it out! 
Spresserd Holland North Beach
For a nice long family day at the beach, we recommend Spessard Holland North heading south on A1A off the 192 causeway. Lots of room to lay out a Canopy, umbrella and towels for the family. It's got good bathrooms and is a nice place to swim, as there are not very many rocks at this beach. Sunny clear water and a great beach vibe. Another nice thing about the beach is Billie's restaurant – Food is excellent and made to order. Patty's are fresh and the hand cut fries are AWESOME after spending a day in the sand. Convenient too – Right on the beach so you don't have to step away from the fun!
Canova Beach Dog Park Information
If it isn't evident already from our posts – we are pet LOVERS at Florida Coast Realty of Brevard. Not only do we like to bring our dogs to work, we also love to take them to the beach! Canova Beach Park is one of the few Parks in the County where you and your friendly pup can take a swim together (as long as he stays on a leash). Feel to to dig, play, or just roll around in the sand. You may find you make some quick friends! Oh- and be sure to clean up your waste when you leave the beach! That goes for the dogs too 😉 The park offers a peaceful area to tie up the dogs ti rinse off with a hose before you head home too. 
Curtis Byrd Park Website & Information

If you like sports – Ocean Avenue Beach is the place for you. It boasts full volleyball courts, and some of the best surfing in Brevard. It's a close walk from the Melbourne Beach Pier at Rykman Park as well. Another benefit of this beach is the parking – there is lots of it!. Beautiful place to swim and lots of land for sunning. If you head to the beach early you may even be able to catch a Yoga Class with one of the local studios! Can't beat the sunrise on the east coast either!