These FAQ's apply whether you are selling Brevard County real estate or real estate elsewhere in Florida.
How does my REALTOR® determine how much my home is worth?
Licensed real estate agents estimate the fair market value of a property by doing a Comparable Market Analysis (CMA). With this method, the agent uses the Multiple Listing Service (MLS) to locate the three (or more) homes that have sold in the last 6 months that are the most comparable to your home. Then they make adjustments for the ways in which your home is different from each of the others, and then average the adjusted values. The CMA adjustments are very subjective, and there is great variation between REALTORS® as to how much detail they include and the number and amount of the adjustments they make, so be sure to ask any prospective REALTOR® to explain their CMA in detail.
Is A Yard Sign And Lockbox Absolutely Necessary?
When selling a home the more exposure the home gets, the greater the chances the property will sell quickly. However, it is not essential to place a sign in the yard or a lockbox on the door.  Sometimes sellers don't want their neighbors finding out they are selling their home so they prefer not to use a yard sign.  And some sellers are very concerned about security and don't want a lockbox on the door. If you decide not to use a yard sign and/or lockbox, be sure to communicate that to your agent before the listing agreement is signed. Your agent will make a note to this effect in the MLS listing. Of course, sellers must be aware that homes often sell to buyers driving through the neighborhood. Without 
a yard sign, those opportunities are lost to the seller. In addition, by not allowing a lockbox, the seller or listing agent must make themselves available every time the property is shown which may result in some potential buyers not seeing the property because schedules cannot be coordinated.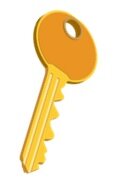 Can I stay in the house while it's being shown to a prospective buyer?
Unless it is absolutely necessary (such as in the case of an elderly family member who is not mobile), you should NOT be present when your home is shown to prospective buyers. A buyer chooses to purchase a home because they can envision themselves living in it. If you are there, even if you are outside, they feel like an intruder! Even if you just meet them at the door and graciously tell them to take their time while you walk around the block – it is still your house in their mind. The best way to handle it is to coordinate the timing with the agent showing your property and leave the house before they arrive with their buyers. If you have a pet, take them with you. One option is to just get in your car and park in a nearby parking lot and have the buyer's agent text you when they leave.
Do I have to complete a Seller's property disclosure?
Per Florida law, when property defects or environmental hazards are not disclosed to the buyer, the seller is guilty of misrepresentation if those issues are not readily observable by the buyer.  The buyer may be able to rescind the sales contract or if the sale has already closed they can sue you for damages.  However, Florida law does not require a seller to complete a formal property disclosure form. So if you have nothing to disclose you are technically not required to complete the form. Nonetheless, completion of the form is highly recommended – it will jog your memory on past issues that you may have forgotten about and the absence of the disclosure might make potential buyers wary. You should consult an attorney if you have specific questions on what to disclose or how to disclose it.
How can I be assured that my buyers will really be able to get a loan?
Your agent should require that the prospective buyer provide a letter from their lender along with their offer.  That letter should state a dollar amount, type of loan, and terms of the loan that they are qualified to receive. There are two types of these letters – one is called a "pre-approval" and the other is called a "pre-qualification".  While, the lender will check the buyer's credit before issuing either of these letters, a pre-approval is better than a pre-qualification. Before issuing a pre-approval the lender will generally require the buyer to provide documentation of their sources of income, but with a pre-qualification they will just accept what the buyer tells them.
Should I still allow my house to be shown after I have a signed contract from a buyer?
The answer to this question really depends on the circumstances. The purpose of continuing to show your home is to try to elicit a back-up offer that can be immediately enacted if the original sales contract falls through. If you aren't living in the home there is likely not a downside to having it shown. However, if you are still living there, these showings may continue to disrupt your life. Talk to your agent about whether they recommend this in your circumstances. If it is imperative you sell quickly, it might be worth the aggravation to continue to allow your home to be shown. It may also be a good idea if you have reason to believe that your buyers may have difficulty obtaining loan approval or if you have concern that the buyers may back out after the inspection.
What is meant by the term "contingency" in a sales contract?
Sales contracts typically contain several "contingency" clauses, or stipulations that the sale is subject to. For example, with a mortgage contingency, if the buyer is unable to obtain financing within the specified timeframe, neither the buyer nor the seller is required to complete the purchase. Another common contingency is for the buyer to inspect the property. In this case, the buyer has a specified number of days from the date the contract is signed to back out of the contract if they are not happy with the results of the inspection.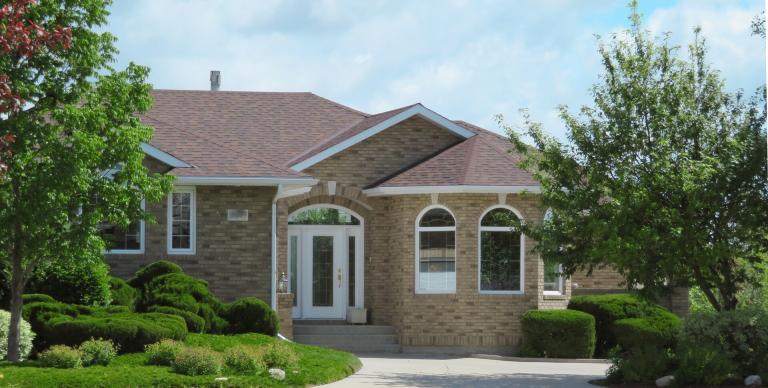 Why shouldn't I price my house a little high, since I can always drop the price later?
That's a strategy that sounds good, but, in fact, is more likely to result in a lower price. Here's why… The first few weeks a house is on the market is when it will have the most activity. If a house is overpriced, it has to compete with houses at that higher price level, which are almost certainly larger or have newer/more luxurious features.
The overpriced home is unlikely to attract an offer. Worse yet, those first weeks are when real estate agents preview the house. If it's overpriced, they may not even bother to show it to their buyers. Eventually, the seller will have to drop the price – and may end up with an even lower price because buyers will wonder why the house has been on the market so long and may factor that into their offer.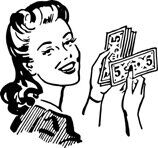 How long will it take me to sell my home?
No one can tell you with certainty how long your home will take to sell. Many factors affect this: 1) the current supply of homes. (Are there more homes for sale than buyers looking?) 2) The desirability of your house compared to others available and 3) the price!  In the end, the price is the most important factor. Just about any house will sell immediately if you lower the price enough. Consult with your agent to determine what you can do to increase the desirability of your home and price it appropriately.
Do I Have To Allow Agents To Show My House At All Times?
Although it is best to make the showing of your home as easy as possible for agents and their clients, as the seller, you have the option of requiring appointments to be made and can specify when and how those showings will be done.  However, the easier the home can be shown, the better the chances for it to sell quickly.  Agents who are in the area may bypass a home which is not readily available to show, thereby curtailing the chances of that home being sold to their client.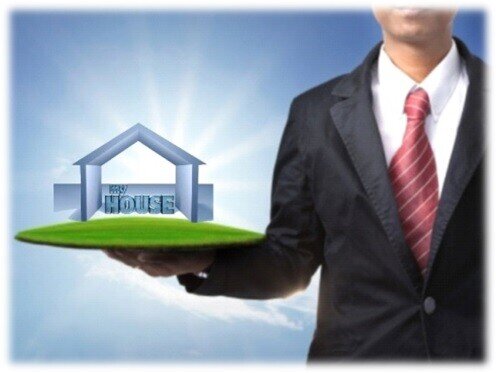 Should I hire an attorney?
Consulting an attorney is always a good idea. But understand that there are two standard real estate contracts used by REALTORS® in Florida and these contracts were created by attorneys and approved by the Florida Bar. These contract forms have blanks where transaction specific information is added in. Your REALTOR® should require that all offers are presented on one of these two forms. However, if you have any questions or concerns about the content of the forms, consult an attorney.
Can I Withdraw My Home From The Market Before The Listing Agreement Expires?
Yes, the seller always have the right to take their home off the market if it is not yet under contract with a buyer; however, that is not the same as being relieved of the obligations of the listing agreement that was signed. Be sure that you review the cancellation section of your listing agreement carefully with your agent.
What recourse do I have if I'm unhappy with my agent?
When you sign a listing agreement, it is between you and your agent's broker.  A real estate agent is an agent of a real estate broker.  That broker is ultimately the person responsible for all aspects of the agent's services to you. If you are unhappy with the service provided by your agent, the first step is to contact the broker directly and tell them your concerns. If you don't want to continue to work with that agent any longer, ask the broker to assign you a new one.
What happens if the buyer refuses to buy the house after the contract is signed?
The buyer may get out of their commitment to buying the house if it is due to a circumstance allowed for in the contract as a contingency. However, if a buyer refuses to purchase the home even though they are contractually obligated to do so, then the seller is generally entitled to receive the deposit that was put in escrow at the time the purchase contract was signed.
The amount that is given as a deposit is a negotiable item in the contract itself. Be sure that you negotiate a large enough deposit to deter the buyer from backing out of the contract. Typically, you'll want to get at least 1% of the purchase price.

I'm selling my house and buying a new one. Should I plan back-to-back closings?
If you can help it, you should avoid scheduling back-to-back closings.  The biggest reason for this is that closing delays are often unavoidable. If you do not allow plenty of time between the closing of the sale of your home and the purchase of your new home, if the first closing delays, it will impact the time of your second closing.  You also need enough time to physically move from one location to another.  Talk to your agent about the possibility of requesting a contract addendum on the sale of your current home that would allow you to rent back your home from the new owners for up to two weeks after closing.
Do you have a question that isn't answered here? Send us your question and we'll answer it for you.