There is much more that a buyer needs to know when purchasing a condo compared to a single-family home. So, choosing a REALTOR® who is knowledgeable in this area is critical. There are hundreds of condominium complexes on the Space Coast – from Cocoa Beach condos for sale to condos for sale in Melbourne Fl. Allow us to help find the perfect one for you … NOW!
Dreaming of owning an oceanfront condo?
Purchasing a Condo with a VA Loan
If you plan on purchasing a condo with a VA loan, your options are pretty limited. The condo complex needs to be pre-approved by the VA and their requirements are pretty strict. Click the link below to see what condo's are currently for sale that are VA approved.
Condominium Complexes that Allow Big Dogs
For dog lovers, the one big downside to living in a condo is that the vast majority of them allow only small dogs. We at Florida Coast Realty of Brevard heard your frustration and after doing extensive research we came up with a list of condominium associations that allow any size dog! Click the buttons below to see what is currently available. Please note that although these complexes don't have weight limits for dogs, they may restrict certain breeds and/or the total number of pets allowed. While we used due diligence in creating this list, it should not be relied upon – always be sure to read all condo association rules before making a purchase.
Condos with Private Boat Slips
You can have the low-maintenance condo life and have your boat parked in your backyard! Click the button below to see what's available.
Here at Florida Coast Realty of Brevard, we remain current on the common pitfalls associated with buying and owning condominiums in Brevard County. Here are just a few items of special concern to condo buyers/owners:
Does the association have adequate financial reserves?
Does the association give a first right of refusal to existing condo owners?
What are the rental restrictions in the complex?
Are the desired buyer's renovations going to be allowed?
Do buyers and tenants have to be approved by the association?
Are there any upcoming special assessments?
How well is the association managed?
Will units in a particular condo complex be difficult to finance?
It's important to note that not all attached homes are condominiums. The word "condominium" refers to a legal structure describing how the property is owned and managed rather than to a specific style of home.  Because of this legal structure and the requirements of how the property is managed, it may be more difficult to finance a condo.  Style-wise, as a general rule, if the building has multiple stories with individual units on top of each other it is almost certainly a condo. However, if the units are only next to each other, it may or may not be a condo. And just to complicate matters further – there is yet a different legal structure for "cooperatives," but there are very few co-ops on the Space Coast.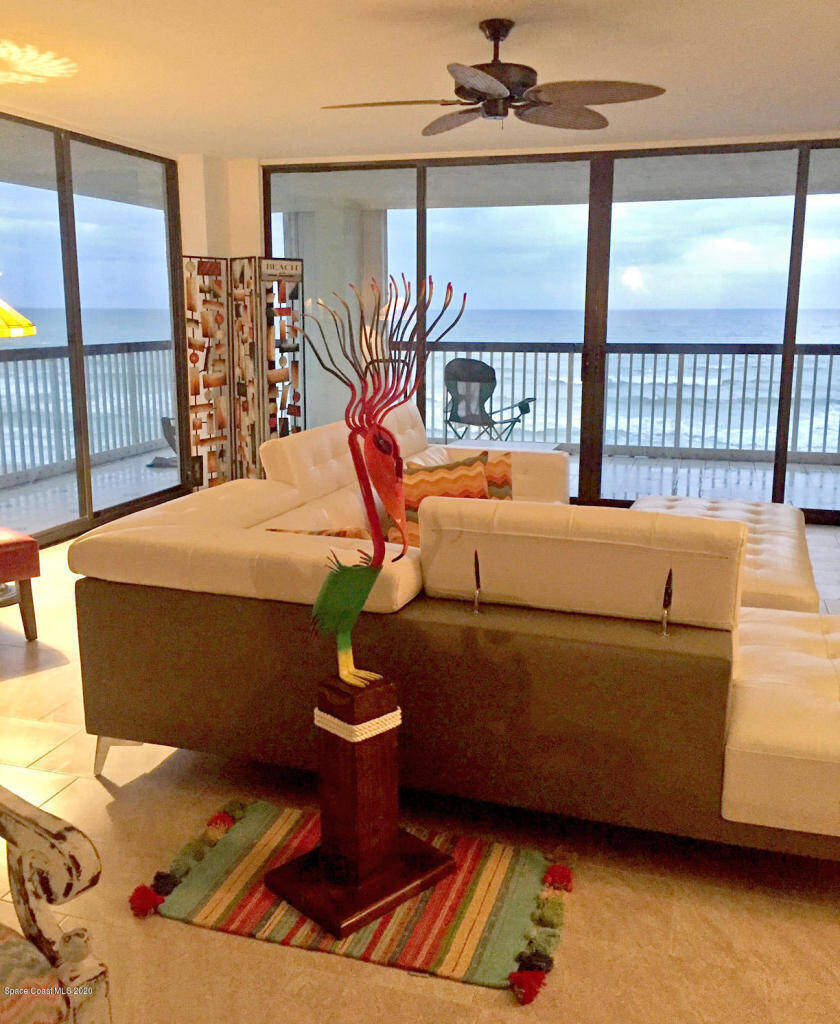 Is Condo Life Right For You?
Not all condominium complexes are created equal, but there are some considerations common to most. Do you want to live waterfront but don't have the funds to buy a house on the water? Do you prefer a maintenance-free home so that you can spend time pursuing your favorite hobbies? Do you want to enjoy a swimming pool without the hassle of maintaining it? Does the idea of walking to shops and restaurants appeal to you? Do you want the feeling of security that comes with knowing there are people nearby if you need help? If you answered "yes" to some of these questions, you may want to consider condo life as an option. OR… How do you want to spend your time? Is your favorite hobby gardening or creating a unique outdoor living space? (Although some single story condos may have small enclosed backyards, most do not.) Do you love pets and can't bear the thought of having a limit on the number or size of the pets you can keep? Do you love to play music REALLY loud? Do you want complete solitude while enjoying your swimming pool? Answering yes to these questions suggests a condo might not be your best option.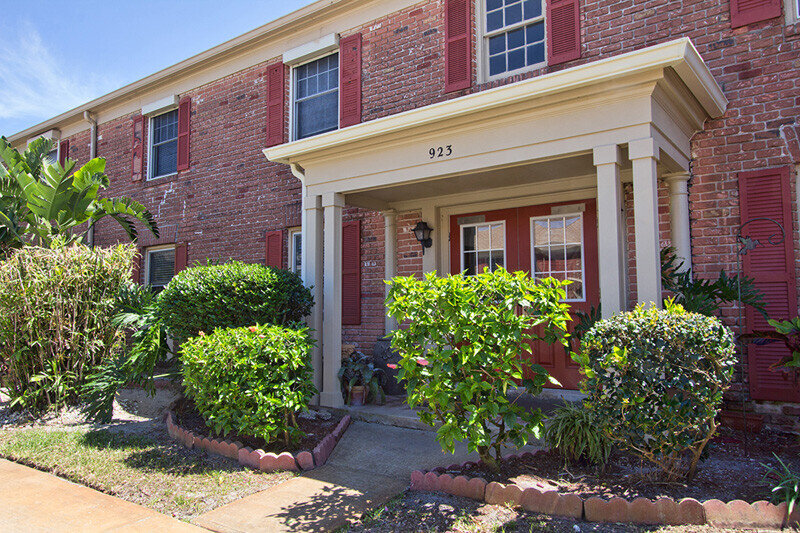 Which Condo Complex Best Fits Your Lifestyle?
So, you think you might like living in a condo? Choosing a complex that fits your lifestyle is important. This is where your REALTOR® can be of great assistance. Most real estate ads don't describe what living in the community is like. If you have a young family, you may want to live somewhere where your children will have others to play with. Or perhaps you are retired and prefer the quiet that comes with living in a community with very few children. Or are you a single young professional who is hoping to meet others with similar interests?
Other considerations include: Are there regularly planned community social activities? What's in walking distance from your front door? Is it important to keep your car in a garage? Are you a boater and want your own boat slip? (Yes, some condo complexes have this.)
Most importantly, what is your purpose for buying this condo? Is this your weekend get-a-away, your winter retreat, your full-time residence or an investment property? If this is your full-time residence, then it's important to consider the complex's rental restrictions. If there are none, proceed with caution! In the Space Coast area, complexes without rental restrictions are typically used for short-term rentals. So, unless you like a constant party, you may want to stay away from these. On the other hand, if you only want to use your condo in the winter and plan to rent it out the rest of the year, rental restrictions that require you to rent out a minimum of 3 months or more at a time will not allow you to maximize the condo's earning potential.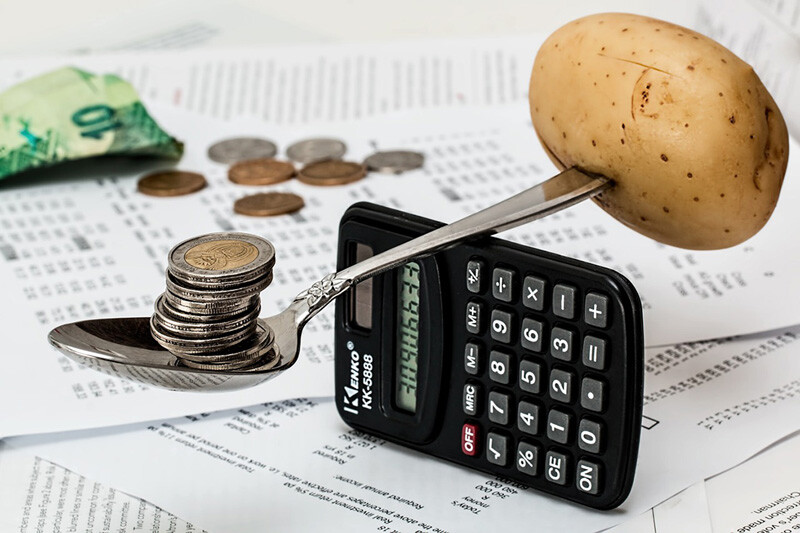 Monthly Condo Fees Versus the Costs of Maintaining a Single-Family Home
Many people shy away from condominiums because of the monthly association fees. But we suggest you do the math before ruling out a condo for this reason. Most condo association fees cover insurance (except interior and contents), exterior/roof maintenance and repair, pool maintenance, landscaping, yard maintenance, water, and sometimes cable.
To compare the cost of condo fees versus maintaining a home, there are a few questions you have to ask yourself. If you own your home, will you maintain your yard, or will you pay someone to do that for you? What type of roof and siding does your prospective home have? Will your home have a pool, and if so, will you maintain it or pay someone else to?
Think about all of the predictable maintenance and replacement costs. For instance, if you have a shingle roof that will cost about $13,500 to replace and it has a likely lifespan (not the lifespan your roofer quotes you) of 15 years, then it will essentially cost you $75 per month in the long run. ($13,500 ÷ 15 years ÷ 12 months). Make this calculation for anything that would have to be replaced by you in a house but not a condo. Then add in any savings for cable and water. Also factor in a lower electric bill. Find out what the insurance price difference will be when you have to cover only the interior. Once you are done adding everything up you can compare the total expected home costs to the current monthly condo fees. Keep in mind you didn't even include unexpected exterior, electrical, or plumbing repairs that come up when you own a home.
If condos are looking really good now, just keep one thing in mind, this calculation is only good if you can rely on the fact that the current condo fees will cover all the work that needs to be done. So, you have to determine if the condo association is well managed and financially sound. Ask your REALTOR® for guidance on how to make this determination.