Are you thinking about buying a home in Florida? In the Brevard County housing market, the inventory is low and most homes go under contract within just a few days of being listed. Buying in a seller's market is especially difficult for out-of-town home buyers. These buyers find it inconvenient and/or cost prohibitive to stay in a hotel while they wait for the right property to come on the market. And equally troublesome is the option of traveling every time a prospective home pops up on the market just to find out when they arrive that their dream house just went under contract.  In this article, we describe the process that works best for most people who are shopping for a home from afar. Once you've decided on the general area where you want to make a purchase, the following 6 steps will guide you through the process of buying a home in another state.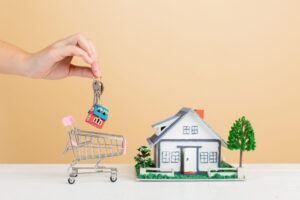 To successfully navigate purchasing a home from afar it is critical that you have someone you trust, in the location where you want to buy, guiding you through the process. Find a REALTOR® who has experience helping clients with buying a home out-of-state, and who are willing to follow the steps below.
Step 2: Make an Initial Trip to the Area
If you are unsure of some of the major things you want in the home (such as a condo versus a single-family home, or the parts of the city that you are interested in) then you really should take an initial trip to the area and see whatever property you can (even if these places don't meet all of your needs). The point of this trip is decide which neighborhoods you like, and to narrow down some of features you want so that you'll be ready to act when the right property comes up for sale.
Step 3: Locate the Right Home
Once you've carefully considered your preferences, you should create one list of must-haves and a separate list of things that you prefer but that aren't absolutely necessary. Prioritize your preference list.
Now have your REALTOR® set up a search alert in the Multiple Listing Service (MLS) that will automatically send you listings that meet your "absolutely necessary" criteria as soon as those homes/condos are placed on the MLS. Be sure to check your email daily for updates. In a hot seller's market it's critical that you identify homes that you are interested in immediately when they hit the market.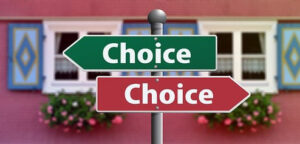 When you see something that looks appealing, have your REALTOR® preview the home/condo for you right away. I recommend for this initial preview that they create a video rather than doing a real-time walk-through with you on a platform like FaceTime or Meet. There are several reasons for this:
it will allow your agent to form their own opinion and thoroughly cover everything without distraction;
with a recorded video you can replay it as necessary to be sure you didn't miss anything (although you can get around this by recording the FaceTime/Meet session); and
the quality of the video will be much better if it isn't created through one of the real-time platforms.
For this initial preview video ask your REALTOR® to walk through the home/condo recording their observations and thoughts as they go. (Note: It's critical that you choose a REALTOR® that you can trust to be honest and forthcoming with their concerns.) If it's a home that they are previewing, they should walk around and video the interior and exterior of the home, the yard, and video looking up and down the street. If it's a condo, then in addition to the videoing the interior, your REALTOR® should video the common amenities, assigned and unassigned parking, as well as the exterior of the building. The exterior of the building is important to determine whether the building has been properly maintained by the condo association.

Review these videos and soon as you receive them. Make note of any concerns and questions. If necessary to address your concerns, your REALTOR® may need to go back and either get more videos or do a FaceTime/Meet session with you. However, if you like the place and your concerns/questions are minor (i.e. not material to the price you would pay for the home), then move forward to step 3 (negotiating the contract). There will still be time to get your questions answered, but you don't want to delay making an offer in a seller's market. Although you should have immediate access to condo or homeowner's association rules to review prior to the offer (these are public records).
Step 4: Making the Offer / Negotiating the Contract
Before going any further I'd like to note here that for this process to work the real estate contract you use to make your offer has to have a clause that allows you to back out of the contract for any reason during the "inspection period" and get your deposit back. If you are buying in Florida, your REALTOR® can simply make your offer on the widely used, standard "As-Is" REALTORS'® contract. The "inspection period" will be negotiated in the contract as a certain number of days after the contract's effective date (the effective date equals the date at which the contract has been signed by both buyer and seller).
Before establishing an offer price it's important that your REALTOR® provide you with a list of similar properties in the same area that have sold in the last six months. In reviewing the sales prices of the homes in this list, give the most weight to homes/condos that are the most similar to the one you are looking to buy. If it's a condo, give extra weight to other units that have sold in the same building. Keep in mind that if you are buying in a hot sellers' market, due to constant appreciation, the home/condo you are interested in may very likely sell at a price above other similar homes on the list, especially those that have sold more than a couple of months ago. Once you've established your initial offer price, have your REALTOR® go over with you all of the other terms of the contract to form your full offer package. Be sure to pay close attention to the length of the inspection period defined in your offer. Your offer, as well as any subsequent counter offers, can be signed electronically. There is no need for a notary, but you will need to provide a separate email address for each of the signers.
Step 5: The Visit and Inspections
Once you've successfully negotiated and executed a contract, you will want to visit the home/condo before the end of the inspection period. Have your REALTOR® provide you a list of qualified inspectors and schedule the inspection to occur at least 3 or 4 days before the end of the inspection period. I highly recommend that you plan to visit the home at least a day before the inspection to make sure you really do like the place. You'll want to have time to cancel the inspection (and avoid the cost) in case the in-person visit doesn't go well. I also highly recommend that you attend the inspection and get a verbal report from the inspector at the end. A good inspector will discuss maintenance tips with you as well as the current condition . In addition to the physical inspection, if you're purchasing a condo you'll want to carefully review the condo association's financial records.

There will be additional tasks to deal with before closing (such as title insurance, homeowners insurance and, if applicable, mortgage paperwork, an appraisal, and/or a survey). The title Company, your attorney (if you use one), your lender (if you are getting a mortgage) and your REALTOR® will help you coordinate these items. But after your visit to inspect the home/condo you are purchasing, you should be able to go back to your current home. If you don't plan to move into your new home right after closing, then you don't need to travel for the closing. If you aren't getting a mortgage you may be able to sign all of the closing paperwork via electronic signature. If you are getting a mortgage then you will likely either have the documents mailed to you, which you will then have to sign and get notarized, or the documents will be brought to you by a mobile notary who is arranged through the title company. Regardless of the exact method, you will not have to be present at the closing if you don't want to be. However, you will want to be sure that a final walkthrough of the home is done just prior to closing. If you are not there, ask your REALTOR® to do it on your behalf. The purpose of the final walkthrough is to be sure that no damage has occurred to the home since you last saw it. (I've sold a home where the air-conditioning broke the night before closing. If the buyer had not done a final walkthrough they would have closed on the home and had to pay for the repair.)
Now it's time to celebrate the purchase of your new home! Hopefully, the process went smoothly.
If you are buying in Brevard County, Fl, I would love to discuss my qualifications and services with you. And if you're buying elsewhere, feel free to contact me if you'd like help choosing a REALTOR® in that area.