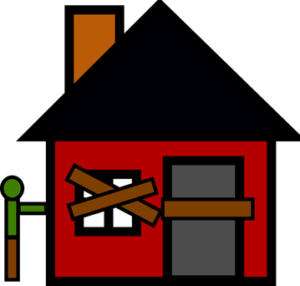 In 2010, the lowest point in the housing market, buyers got some incredible bargains.  Some homes in Brevard County were selling at prices half of what they were just four years earlier and nearly half of what they are going for now.  Foreclosures were plentiful and banks needing to unload their massive inventory where definitely offering bargains. Given this, one can understand why many people today are still looking to foreclosures to find that elusive great deal. 
But here we are in 2018. If you are looking for foreclosures then the first thing you'll notice is that the number out there has dwindled to a small fraction of what it once was. I know of agents who specialized in foreclosures who had to lay off their staff because the work dried up.  Of course, there are still some foreclosed homes available; they will never disappear completely.  So the question is, "are these homes a good deal?" The short answer is that you won't get the kind of bargains you could in 2010, but some foreclosures can be purchased below current market value, but unfortunately, those that can come with risk.
Let's first consider how the market has changed. Currently, the inventory of homes is quite low, especially in Brevard County. This means that it is a sellers' market and there are more buyers looking for homes than there are homes for sale. This in turn keeps the home prices up. Those people representing banks are savvy and know the market conditions, and now that they are not holding a huge inventory of foreclosed homes they aren't desperate to make a deal. Just like in the case of non-foreclosed homes, the condition of the home may be good or poor, but there are certainly a higher percentage of foreclosed homes in need of repair. One might naturally think then that you can get a deal on foreclosures because they are fixer-uppers. Unfortunately the reality is that, at least in Brevard County, there is enormous competition for fixer-uppers. I meet people all the time who are flipping houses or who are in the process of starting. I attribute this excitement of house flipping to the growing popularity of HGTV. The result of this is that the price of the fixer uppers has increased with the competition. The people who can get a bargain are the ones who either can do the work themselves or have a network of suppliers and contractors that will provide goods and services at rock bottom prices.
So how can I get a good deal?
So let's consider where you are most likely to find foreclosure deals. Some foreclosure homes for sale are listed on the Multiple Listing Service (MLS).  These are the ones that you will find on multiple websites such as Realtor.com, Zillow.com and even websites of individual real estate brokers.  But there are also homes that are sold at auction that are not listed on the syndicated MLS.  These may be sold on websites such as auction.com and hudhomestore.com, or even auctioned locally.  The foreclosures sold at auction are the ones that will likely have the least amount of competition and hence the best chance for bargains.  So, "what's the catch" you ask? The catch is that with many of these homes you will not be able to see the inside of the home because there are tenants or squatters there that you may have to evict once you buy the home.  For those that are vacant, you may be able to go in, but you may not be able to have the home inspected.  Sometimes inspections are allowed but if you don't like the results you definitely can't negotiate for repairs or allowances and you may not be entitled to get your deposit money back.  Furthermore, some of these homes sold at auction do not come with a warrantable title, meaning you may be purchasing a property with liens or even disputed ownership.  
Before you run screaming, know that the information is out there for you to assess the risk on these foreclosures and decide whether it is a risk worth taking.  You just need to proceed with extra caution when dealing with foreclosures and with auctioned foreclosures especially.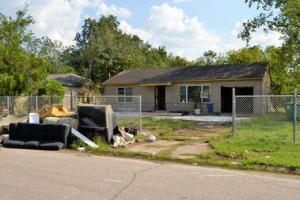 How do foreclosures differ from regular sales?
Here are some miscellaneous things to consider when you are comparing the price of a foreclosure home to a non-foreclosure. 
Sometimes in the case of a foreclosure, the bank (seller) will not pay all of the traditional closing costs paid by the seller, which in turn falls to the buyer to pay. 
Banks are very unlikely to negotiate based on the findings of your inspection. And this can prove tricky when your lender requires something to be repaired as a condition of your loan but the seller won't allow you to fix anything.
It's been my experience that the closing companies chosen by bank/sellers tend to charge higher fees to the buyer than would be charged by most local closing companies. Unfortunately, the buyer is stuck with these fees because the alternative of choosing their own closing company would mean that the seller would no longer pay for the Buyer's title insurance policy which is over 0.5% of the purchase price. 
To summarize, in general this is not a good time to get a bargain in real estate.  For my clients, I don't generally recommend focusing on foreclosures in the MLS. It is my experience that they currently will not get you a good deal, they are a hassle and they will likely cost you more in closing costs.  However, if my customer is willing to take on the risk, I would recommend considering auctioned properties.  But whatever you decide to do, be sure to get the help of your REALTOR® to be sure that you understand the process and the risks. And if you don't have a REALTOR®, we at Florida Coast Realty of Brevard would be happy to help!