Summer in Brevard is in full swing! BBQ's, drinks, food & fun can all be tough on the waistline. Be sure to get your exercise in and keep healthy! Lucky for us, the Space Coast has a lot fitness options to offer. Check out some of our favorite outdoor activities.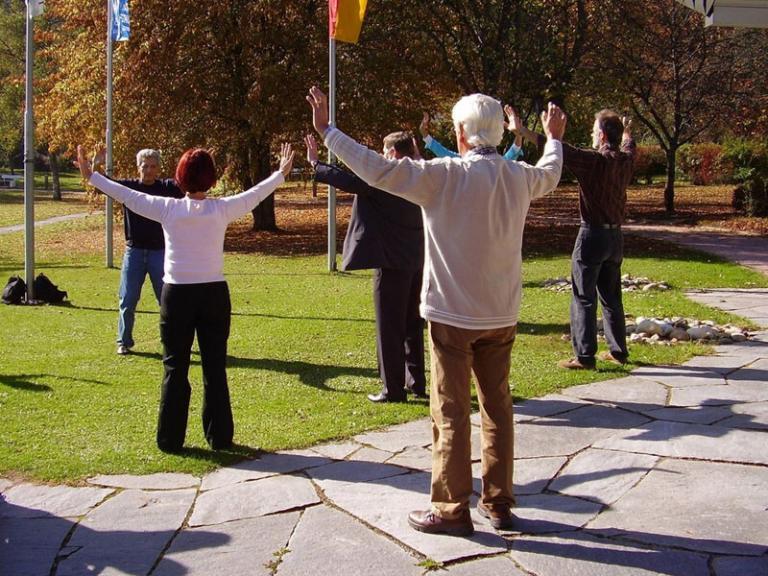 1. Outdoor Tai-Chi at Gleason Park in Satellite Beach.
Tai chi, pronounced "tie chee",  is a mind-body practice which originated as a martial art.  In this practice the body moves slowly and gently, while breathing deeply. Many practitioners believe that it helps the flow throughout the body of vital energy. It's a beautiful way to get moving in the morning at the park, and is a wonderful type of exercise for both those who are young and those who are older with limited mobility. It helps to stretch and strengthen the back, shoulders, neck, arms, and legs. 
Gleason park is located north of the Eau Gallie bridge off of South Patrick Drive. Classes run regularly and you'll be sure to leave feeling better than when you started. If you are looking to change up your routine, check it out!
https://www.beachsideqigong.com/
Saturdays – Outdoors in Gleason Park  
9:30-10:15 am – Qi Gong 
10:00-11:00 am – Tai Chi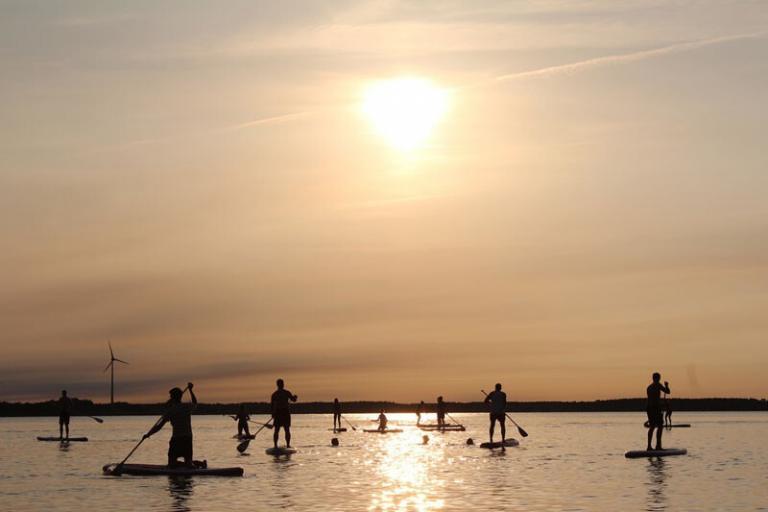 2. Stand up Paddle Boarding/ Kayaking in Turkey Creek or the Indian River
http://www.paddlingparadise.com/
Stand up paddle board (SUP) and kayaking are two fun and inexpensive ways to enjoy the nature that Brevard has to offer. With Turkey Creek and the Indian River being so close by there are a lot of options when it comes to paddling out on the water. SUP offers a nice and relaxing way to spend a day on the water. Kayaking is also a great activity to do with family with on or two-person kayaks available at most locations. 
Both activities offer a full-body workout and are great for those looking to target multiple muscle groups with a single exercise. You can really enjoy the unique views of the lagoon, local birds, manatees and other wildlife. If it gets too hot, take a quick dunk in for a swim!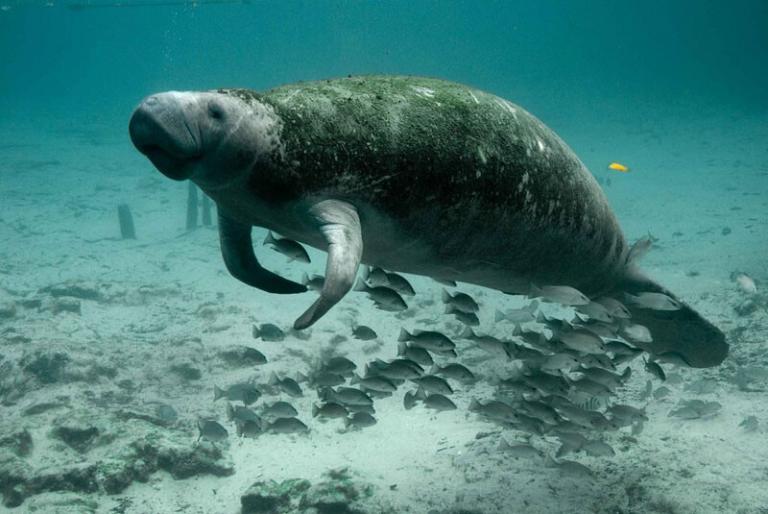 3. Hiking in Turkey Creek
Turkey Creek Sanctuary Website and Hours
If you have not taken a "Florida Hike" at Turkey Creek in Palm Bay you are missing out! There are miles of walking trails including a boardwalk with breathtaking views. You may find yourself taking a break every so often just to enjoy the scenery! Hiking is a powerful workout that can lower the risk of heart disease, improve blood pressure, boost bone density, and strengthen the core. 
If you like par-course or running, there is an awesome self-guided work out trail on site as well. It includes equipment stations including hanging rings, sit-up benches, pull-up bars, balance beams and more . Each station is set up at different intervals along the trail and you can walk or jog between each one – Very cool!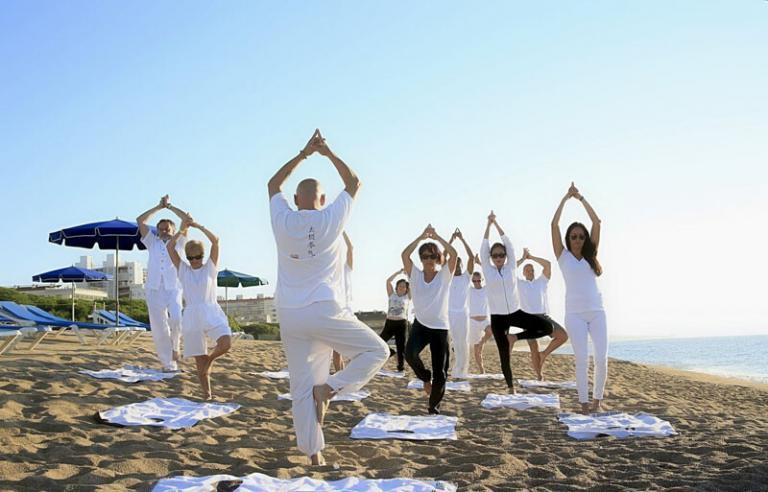 4. Yoga on the Beach or in the Park

Brevard County has a very active yoga community with different types of classes taking place in the parks and beaches at different times during the week. The cool thing about yoga is it's similarity to martial arts in the way that there are many different styles offered. Classes range from mild & meditative all the way to acrobatic and strength building. There are many benefits to practicing yoga and it is easily available in the Space coast! Some include improvements in strength, balance, neck pain, back pain, and improvements in focus and mental clarity. 

Below are a few of the Facebook groups that you can join to see where teachers are posting their schedules and locations.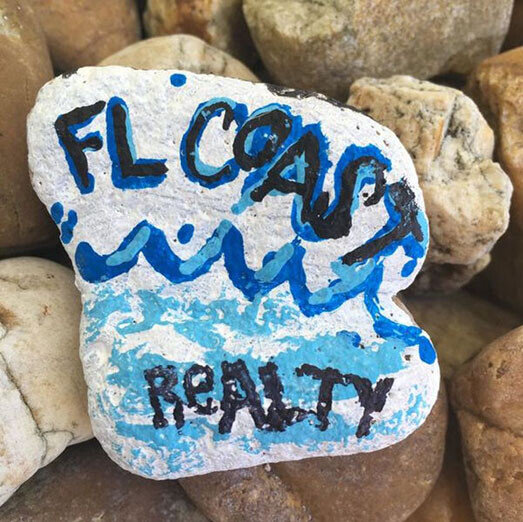 5. Walk to a Park and find or hide Rocks!
It might sound off the wall – but we just had to mention this outdoor activity because it is so much fun! If you haven't heard of Brevard's most recent craze check out Brevard County Rocks on Facebook.

Paint rocks in fun and pretty colors, then take the family outside to hide them so that others that are participating can find them and re-hide them or share them online. Rocks are hidden at many local parks in the area which users post about in the group.  It's a great way to take a walk, and enjoy the outdoors with a little more sparkle! 

Thanks for reading, and checking out what the Space Coast has to offer! Comment, share or like us on Facebook for more local fun!